There's an abundance of of beauty in Ayrshire and Arran, it was the only part of the UK The King Elvis Presley stepped foot on whilst going back to the USA from Germany where he was on military service! He told fans that waited for him that he had plans for a tour in which Scotland was involved, but sadly he never got the chance to come back.
Why not explore Ayrshire and Arran for yourself as part of a holiday to Scotland or a staycation? I know it's on my list.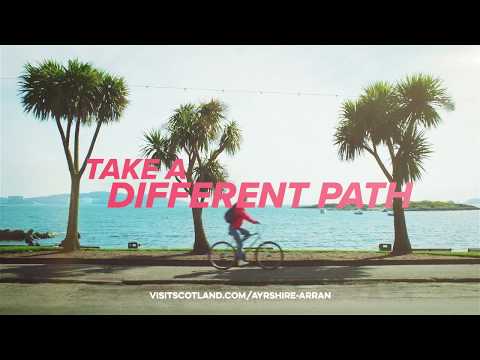 There's plenty of cool places that you can visit, one being the stunning Culzean Castle, opened in 1792 and home to many important people. It has also been paraded on the big screen as part of the 1973 hit, The Wicker Man.
Why not step back into history and explore the Machrie Moor Standing Stones on the Isle of Arran. A magical place, steeped in history, stand among these stones that have been there for thousands of years.
Why not have a look at our eBook about discovering Ayrshire and Arran
here
!