Scotland is the notorious birthplace of the Harry Potter series, with from J.K Rowling writing the books here to some of the movies being filmed in Scottish locations.  We recently had YouTube personality and Harry Potter super-fan Tessa Netting over to Scotland to create some content for us on Harry Potter things you can do in our country.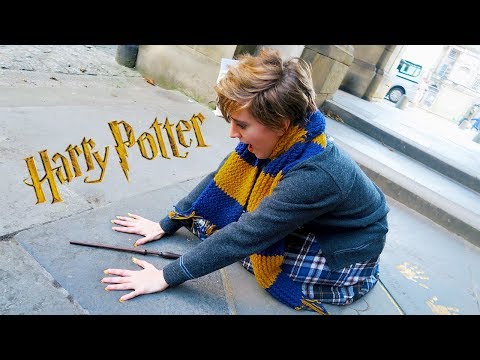 1)  Visit the Elephant House — The birthplace of Harry Potter
Take a wander down to George IV Bridge and pop into where J.K Rowling wrote Harry Potter and the Philosopher's Stone.  A must-see for any Harry Potter fan when visiting the capital.  Don't forget to take a marker with you and leave a note in the bathroom! 
2) Visit the Balmoral Hotel — Where J.K Rowling finished the Deathly Hallows
If you are visiting the place where the first book was written, it seems only fitting that you visit the place where it was all brought to an end!  J.K's room where she finished the book is now called the J.K Rowling suite and a night there will cost you a cool £2,000.
3) Go and see Tom Riddle's Grave in Greyfriars Kirkyard
Why not carry on your Harry Potter antics by going to pay tribute to He-Who-Shall-Not-Be-Named.  Throughout the kirkyard you can also spot graves with the name Mcgonagall and Moodie.  A really cool find for any Potterhead!
4) Be Transported to Diagon Alley on Victoria Street
Well known to be the inspiration for Diagon Alley, Victoria street boasts many specialist shops, including one called Museum Context, which specialises in Harry Potter merchandise!
5) All Aboard the Hogwarts Express!
How and i mean HOW can you come to Scotland and not go on the Hogwarts Express?!  This amazing train takes you from Fort William to Mallaig and back again over the Glenfinnan Viaduct which was used in the scene in The Chamber of Secret's when Harry and Ron flew in front of the Hogwarts Express in the flying car.  If you look hard enough, you might be able to see the island where Dumbledore's grave is on Loch Eilt.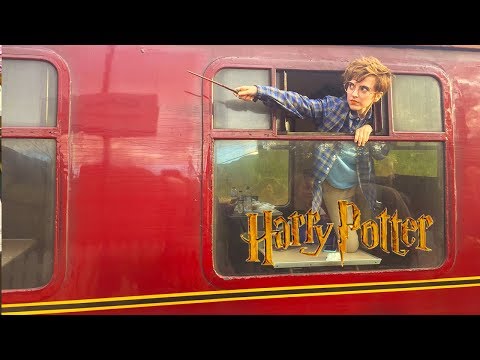 What other things can Harry Potter fans experience right here in Scotland?  Add your suggestions down below! 👇👇👇